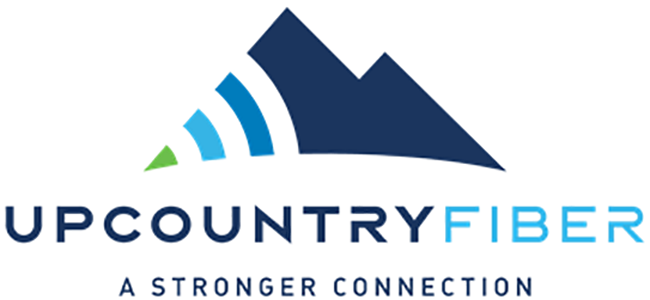 Upcountry Fiber, is a joint endeavor by Blue Ridge Electric Cooperative and West Carolina Telephone Cooperative to bring broadband to unserved and underserved areas. From a starting point in January 2021 until now, approximately 6,000 customers have been connected to our high-speed internet system. On average, more than 100 new connects are being added each week. By the end of this year, Upcountry Fiber expects to be providing in excess of 8,000 accounts with quality fiber-to-the-home service.
There are several reasons for optimism about the future of this project. Upcountry Fiber construction crews have installed more than 800 miles of cable. Plans call for another 1,400 miles of fiber cable to be extended into parts of the Blue Ridge territory that presently have little or no broadband access.
Recently, the state of South Carolina rolled out a $400-million process for internet suppliers to apply for grants to fund expanding the service into unserved communities. Upcountry Fiber has applied for a portion of this funding to help expedite our build-out into these areas. Moreover, the availability of these funds would serve to shorten the time required to bring broadband to those awaiting the service.
The future is bright.  Please click below to learn more and sign up for Upcountry Fiber.