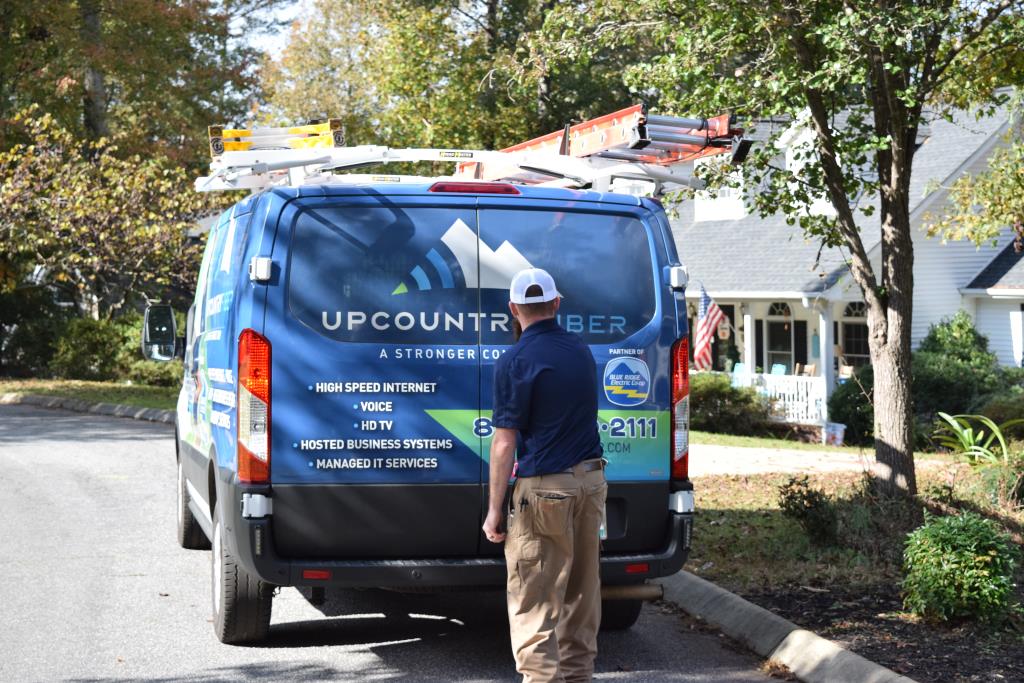 As I'm preparing this report, our Upcountry Fiber partnership with West Carolina Telephone Cooperative is fast closing in on a customer count of 12,000.  In my book, that's some impressive growth!  It was in February of 2021 that we connected our very first broadband applicant.  Since then, needless to say, the system has expanded by leaps and bounds.
I don't foresee any letup in this pattern of forward progress.  Our installation crews in the field continue to press on with their work.  Consequently, we're expecting to reach the end of 2023 with our having completed at least 50 percent of our projected buildout. 
Among America's fastest-growing
From the information I have at hand, I believe I could safely state that Upcountry Fiber would rank among America's fastest-growing high-speed internet operations.  At the outset, we made a commitment that we would extend fiber-to-the-premises service as rapidly as we possibly could to as many subscribers as we could.  In addition, we're doing so with an attractive pricing structure.  Eventually, we expect every part of South Carolina's northwestern corner to be on the receiving end of the very best in quality broadband service.
This current year is also going to be another one that will be characterized by notable forward strides on the electric side of our business.  For example, work has commenced on a rebuild of the high-voltage transmission line that feeds the co-op's Mountain Rest substation in Oconee County.  Initiated in conjunction with our wholesale-energy supplier, Central Electric Power Cooperative, this project is designed to enhance service to our members who are located within this mountainous region. 
The various aspects of this major endeavor are too numerous for me to cover in this report.  I'll simply note that this work represents the kind of steps Blue Ridge is committed to take in order to ensure a dependable flow of power to any and all our members.
Strengthening service levels
As outlined in the cooperative's 2023 Work Plan and Budget, numerous construction jobs are scheduled that will accommodate further growth on our power-delivery system.  At the same time, many other projects will get started with the goal of strengthening service levels for existing members in multiple portions of our assigned territory.
I believe I can speak for the entire Blue Ridge workforce when I submit that we're particularly blessed to be serving in South Carolina's Upstate.  This is a beautiful part of the world, and residing in this particular area are some of the finest people to be found on Planet Earth.  Those realities provide ample motivation for us to keep on striving toward getting better at what we do.
Jim Lovinggood
President CEO