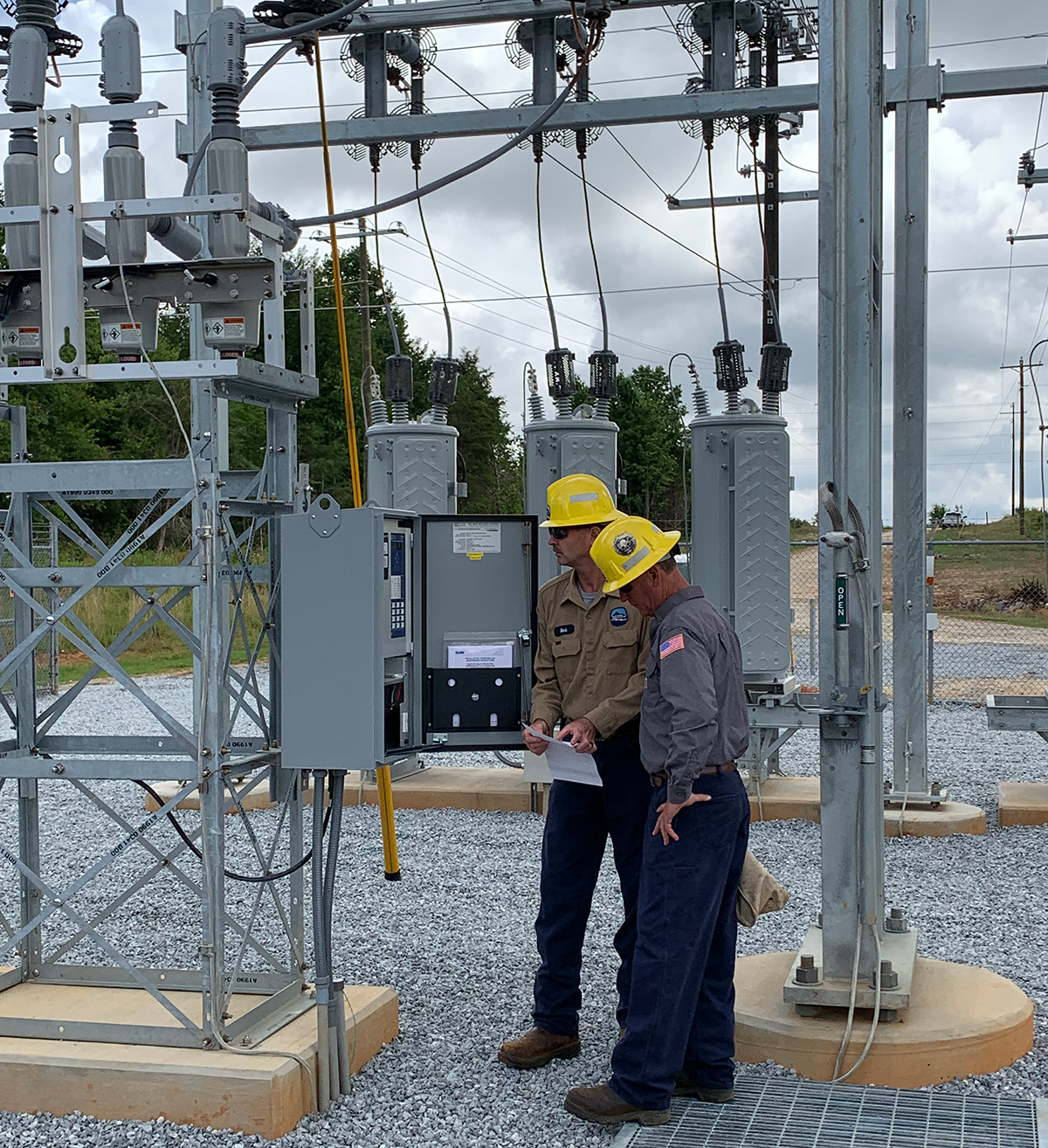 Service reliability is always foremost when Blue Ridge Electric thinks about providing power to its members. The analysis that the Blue Ridge management staff conducted both during and after the unusual weather event in late December indicates that the cooperative's distribution system performed adequately. Key elements that contributed to such a positive outcome include:
The practice of overbuilding our distribution system By design, Blue Ridge uses larger power poles, crossarms, transformers, and wire sizes than typical line-construction specifications require. This provides added strength and capacity that better withstand the impact of challenging weather conditions.
An aggressive system maintenance program Elements of our maintenance program include clearing of powerline rights-of-way on a regular cycle, ongoing pole inspections that include the yearly changing out of thousands of wood poles that are nearing the end of their life expectancies, and a similar inspect-and-replace procedure for our system's many distribution transformers. This persistent maintenance serves to harden our power-delivery system and therefore limits the extent of the damage caused by storms and other natural disasters.
Regularly scheduled electrical-load studies These engineering activities can ultimately point out specific areas on the Blue Ridge grid where, for example, new substations should be built. Last August, the cooperative energized its Dr. Johns substation in western Oconee County. The added capacity that facility brought to the Blue Ridge grid supported our efforts to meet the heavy demands the extremely cold temperatures placed on that portion of our system. Bringing a new substation online has the impact of positioning thousands of our members closer to their power source, which enhances service reliability for those members.
While Blue Ridge encountered some outages during the severe weather in December, the prolonged disruptions that many customers of other utilities encountered did not affect the cooperative's service area. Understandably, members used a maximum amount of power that weekend. The good news is that there was power available.