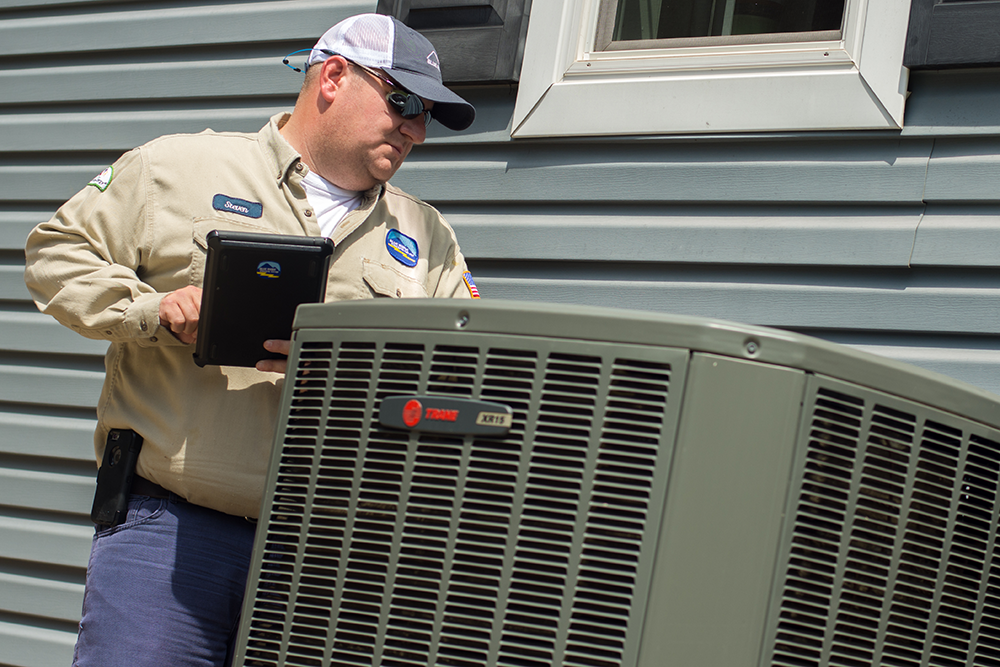 Here in the Upstate, we can experience a brutally cold winter, and just a few months later, we find ourselves enduring some scorching summer temperatures. The thermometer readings on both extremes of the seasonal spectrum are largely responsible for those above-average electric bills. Blue Ridge Electric Cooperative is intent on helping our members contend effectively with both the maximums and minimums Mother Nature sends your way.
Our popular heat pump loan program is designed to help you provide year-round comfort in your home. Approved members can get a low-interest loan from the cooperative to finance the installation of a new high-efficiency electric heat pump.
Blue Ridge has a list of several dozen approved HVAC dealers who are participants in this loan program. These businesses are co-op approved and conveniently located all across our service area. Those dealers along with the specifics of the program and application form are all available here.
Geothermal heat pumps are also an important part of this financing program. There's a great deal of emphasis today on green power and renewables, and geothermal can certainly be included among the ranks of those environmentally friendly technologies. As a service to our members, Blue Ridge is pleased to offer a loan program to install these units as well.
Our heat pump loan program has assisted thousands of co-op households over the years.  If you're in the market for a replacement heating-and-cooling system at your premises, Blue Ridge is ready to help you out.