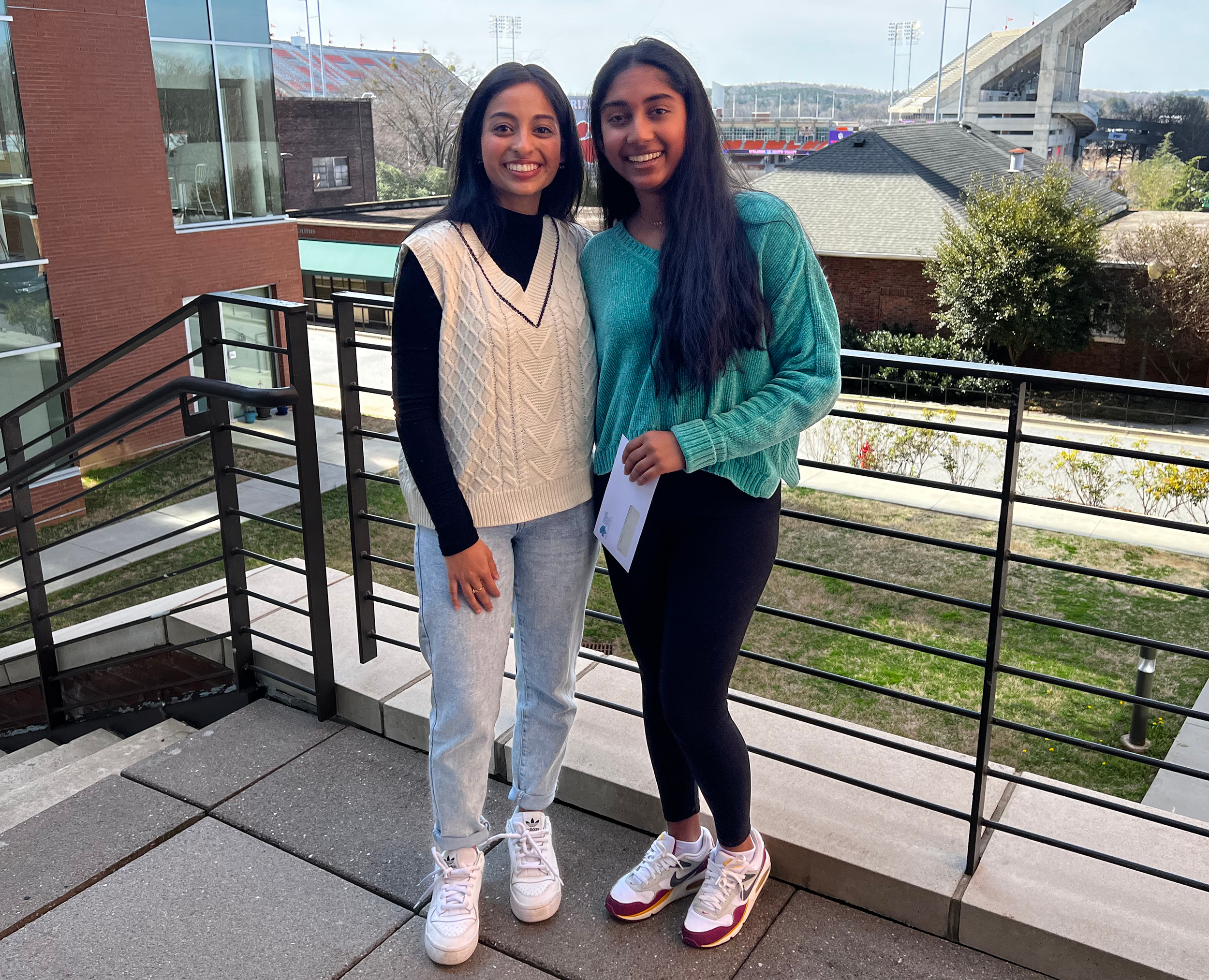 Two students from Clemson University Honors College have each earned a $1,000 cash prize in the Pay it Forward competition sponsored by South Carolina's electric cooperatives. The competition challenges students to search for solutions to pressing social and economic problems in the state's rural areas.
Krishna Patel of Fort Mill and Shreya Tellur of Greenville won for their plan to address food insecurity among rural, low-income residents. The students proposed establishing a mobile food delivery service through a mobile app to provide healthy meals for those who can least afford them. Their solution included creation of a non-profit organization that would allow the group to apply for grant funding.
Dr. Jeffrey Fine, senior associate dean of the Clemson University Honors College, advised the winning students on their project. For his work, Dr. Fine also receives $1,000.
"We've seen some really creative and thought-provoking ideas from the students in this year's competition," said Mike Couick, president and CEO of The Electric Cooperatives of South Carolina. "By highlighting these solutions to rural problems, we hope to inspire the students to take the next step and put their plans into action."
Patel and Tellur will now compete with winning teams from the honors colleges at South Carolina State University and the University of South Carolina for a grand prize of $5,000 which will be announced by March 3.