2023 Annual Meeting
The 2023 Annual Meeting of Members of Blue Ridge Electric Cooperative, Inc. will again use special drive-thru registration, voting, and gift giveaways at our Pickens and Oconee offices.
For the Business meeting portion of the 2023 Annual Meeting, a video will be posted for members to watch of the Cooperative Board and Management report.
The following matters will be acted upon at the Annual Meeting:
(1) The report of the Cooperative Board and Management; (2) The election of three Trustees of the Cooperative; (3) All other business that may come before the Annual Meeting and any adjournment(s) thereof.
Pursuant to the Cooperative's Bylaws and in connection with the election of three (3) Trustees scheduled for this Annual Meeting, the following Members have been nominated for Trustees within their respective districts:
District #1 (Oconee County).........................Len Talley
District #2 (Pickens County)........................William Elrod
District #4 (Anderson County).....................Paul Brown, Will Anderson
Drive-Thru Registration is open at

BOTH LOCATIONS ON BOTH DAYS
Wednesday, April 26, 2023: 7 a.m. to 7 p.m. & Thursday, April 27, 2023: 7 a.m. to 5 p.m

.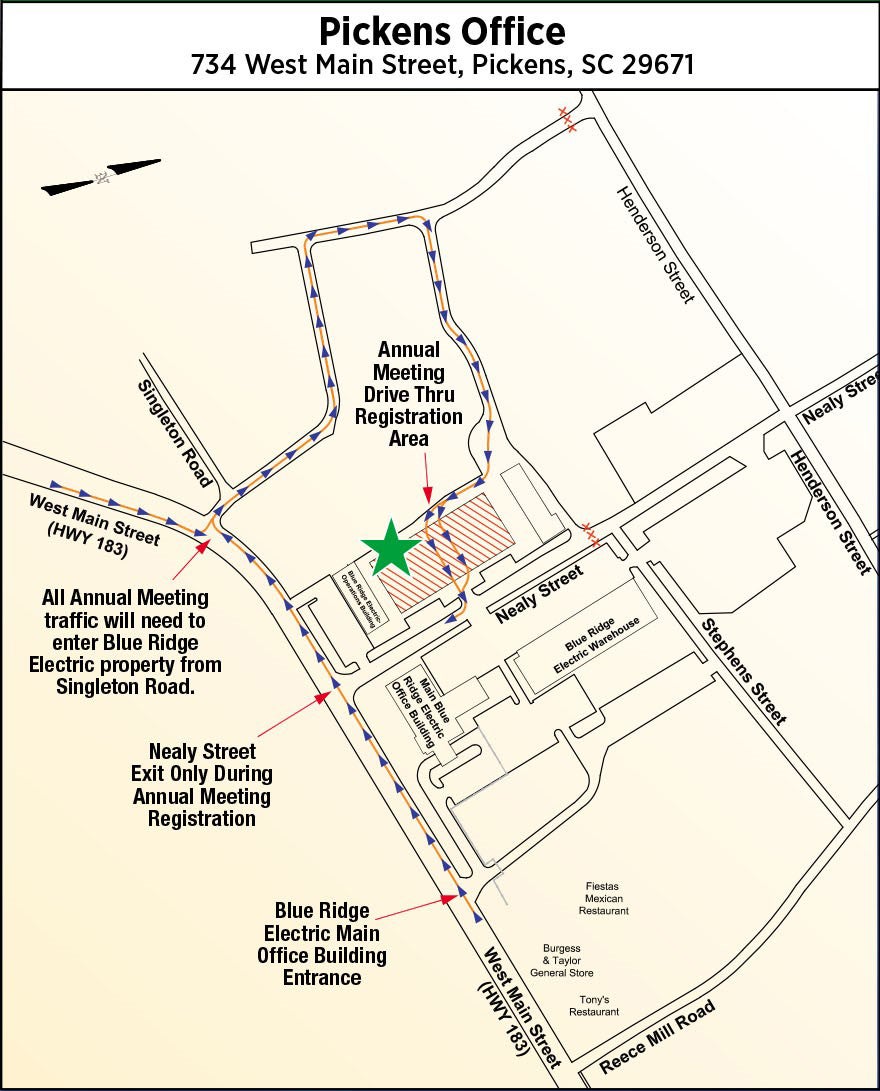 Drive-Thru for Registration, Voting & Gift Giveaways
Each member who drive-thru registers will receive a heavy-duty, weather resistant Southwire outdoor extension cord and a goody bag. Registration automatically enters members into the prize drawings. Please bring your REGISTRATION CARD (found on the lower front cover of the March 2023 issue of South Carolina Living) and PICTURE ID with you when you drive-thru register.