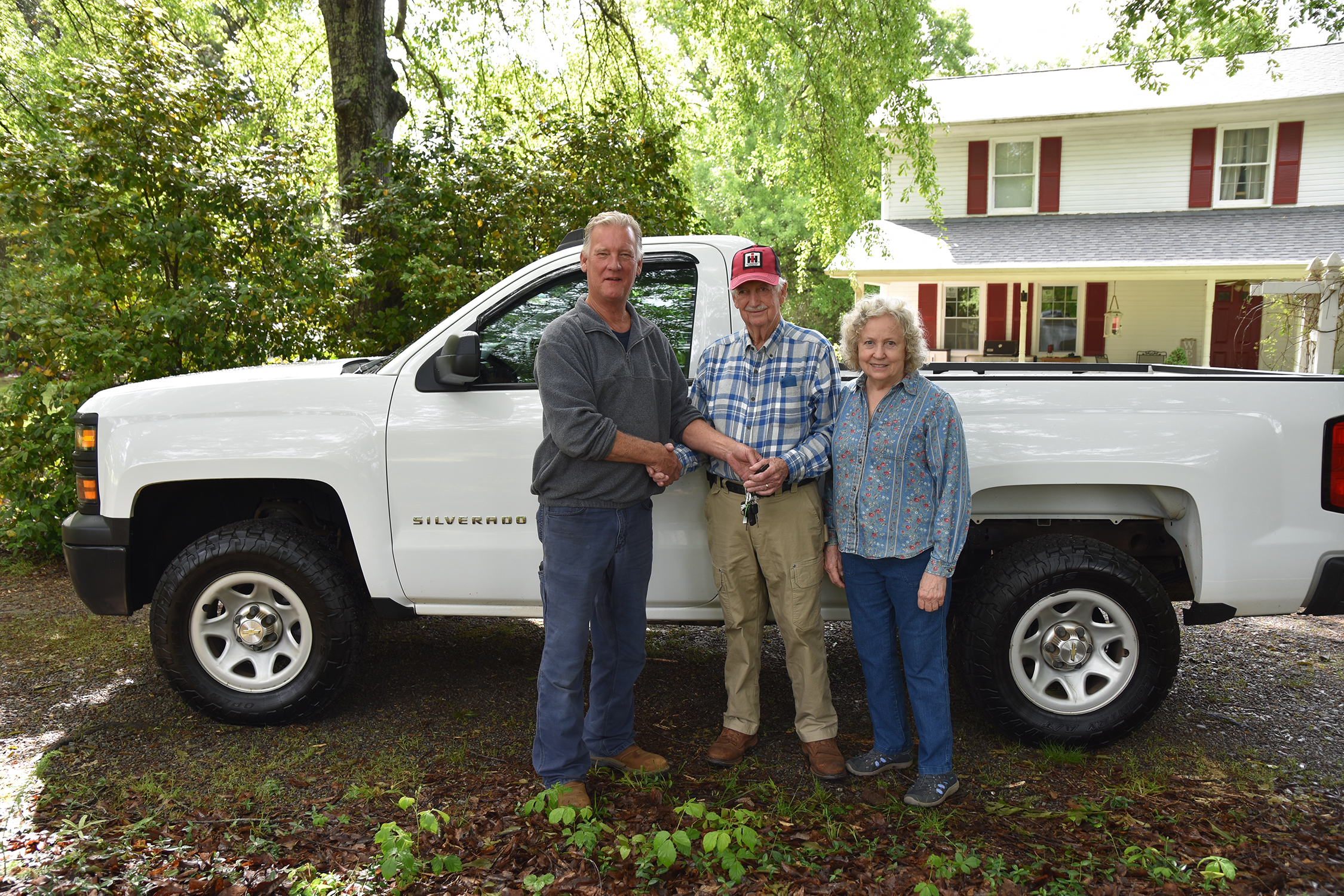 In a dawn-to-dusk drive-thru process that spanned two days, April 26 and 27, Blue Ridge Electric Cooperative members registered for the utility's 2023 annual meeting.  Members had the choice of casting their ballots at Blue Ridge offices in either Pickens County or Oconee County and were able to do so without exiting their vehicles.  
The lone item on the agenda that required member action was balloting to fill the Anderson County seat on the co-op's board of directors.  In that contest, the winner, Will Anderson, received 4,296 votes to Paul Brown's 2,564.  At district meetings held earlier in the year, incumbents William Elrod of Pickens County and Oconee County's Len Talley were each nominated and elected by acclamation to new three-year terms. 
Immediately after registration had closed on Thursday, the cooperative's president and CEO, Jim Lovinggood, delivered his management report online.  He noted that Blue Ridge had experienced steady growth during 2022, adding more than 1,200 net new accounts to the cooperative's membership rolls.  The total number of members served had surpassed 70,000. 
Lovinggood also cited the ongoing work devoted to keeping the co-op's power-line rights of way cleared of undergrowth.  The aggressive maintenance program, which had covered about 2,000 miles of right-of-way strip, had resulted in noticeably fewer outages on the Blue Ridge system.
In an era of rising business costs, the CEO reported that the cooperative had not changed its basic retail per-kilowatt-hour electricity price since November of 2008.  He added that the co-op was continually focused on securing adequate supplies of wholesale power that could be purchased at the lowest possible rates.  For all of 2022, Blue Ridge had earned a net margin of slightly more than $3.6 million.  In early April, the cooperative had also implemented its 40th consecutive yearly capital-credit refund, having returned another $1,000,000 to eligible members.  Lovinggood said the to-date total of those refunds had climbed to $31.2 million.
Finally, the president spoke about to the cooperative's entry into a determined effort of providing high-speed internet services.  In conjunction with its partnering organization, West Carolina Telephone Cooperative, broadband service had already been extended to more than 10,000 Upstate customers in a matter of just 27 months.   Lovinggood said the ultimate goal was that everyone in the northwestern South Carolina region who desired high-quality broadband would eventually have it delivered directly to their premises.
Drawings for a number of prizes were held at the meeting's conclusion.  The winner of the grand prize, a 2015 Chevy Silverado pickup truck, was Roy Fowler of Liberty.